Battling Bands!
In 2015, I received a call from a lovely lady, Marian Farrar, with a proposition: Would I become the student mentor for a team from local Ecclesfield School with responsibility for producing the graphic artwork for the Amp Awards Sheffield 2015 finals? After finding out a bit more, my answer was yes. Yes, I would!
The AMP Awards is an exciting Music and Enterprise Competition for young people at Schools and Colleges across Bradford, Doncaster, Harrogate, Leeds, Sheffield and York. Up to nine Business Teams in each city collaborate to manage a large regional event showcasing passionate original performance on a prestigious stage.
"..if you ever get the opportunity to be a part of the AMP Awards, grasp it with both hands, it is an experience you will never forget."
Well, who wouldn't want to be involved in that?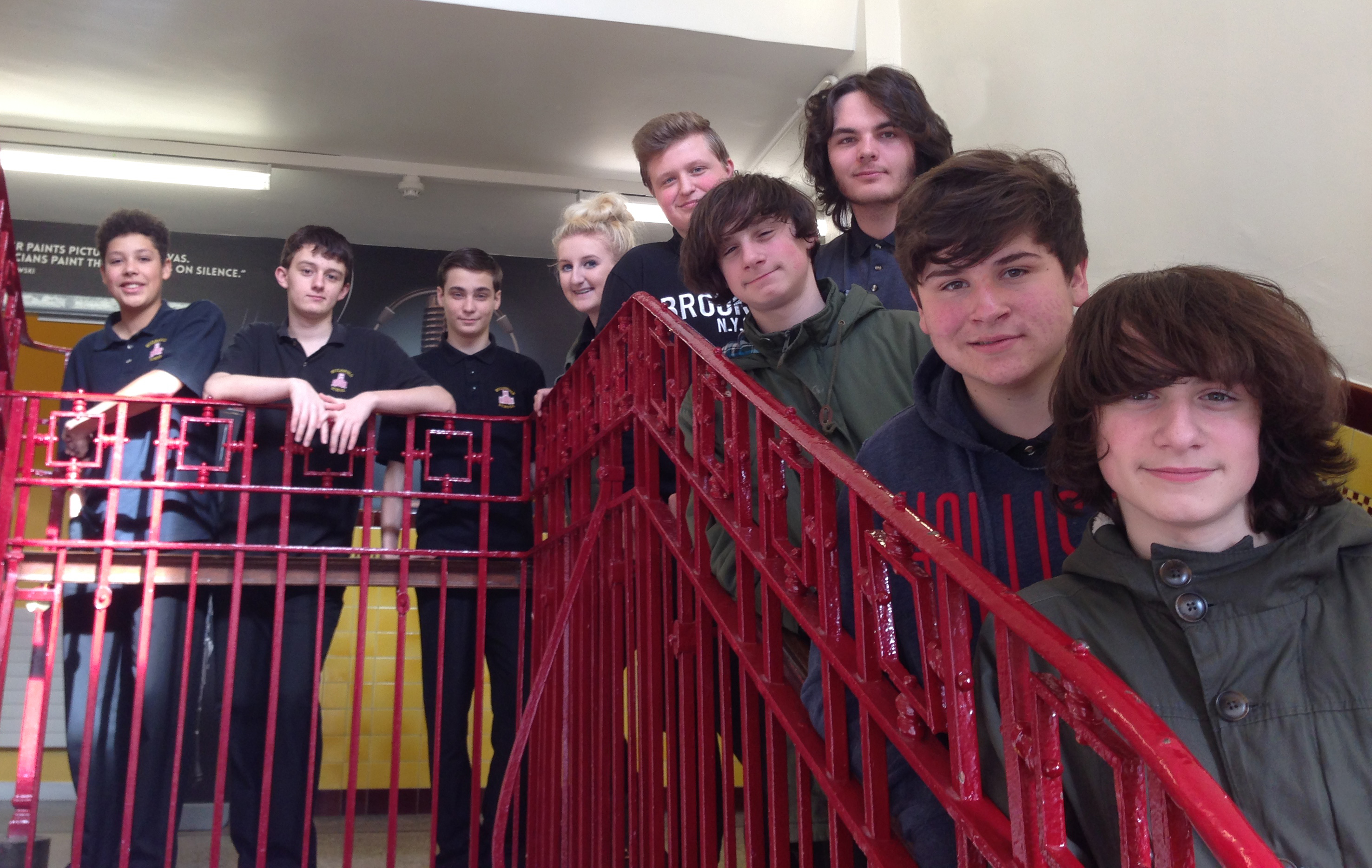 The Dukes of Devonshire - Ecclesfield School Business Team
I met with a fantastic bunch of students from Ecclesfield School, and their fabulous and motivating music teacher Charlotte Brean, and with weekly meetings, we came up with a poster design based on this year's theme of Glam Rock. The Business Team took the name The Dukes of Devonshire, reflecting their support for the school's selected band entry, the great Devonshire Green.

Devonshire Green - Nathan Peachey, Morgan Jay, Jake Smith, Tyler Jay
So now it all comes to fruition, with the finalists from 6 Sheffield schools playing at the fantastic O2 Academy in Sheffield TONIGHT (26 March)- what an opportunity!
I'll update this blog with the results tomorrow, but in the meantime, massive good luck to Devonshire Green and the Dukes - I'm sooo looking forward to it!
You can find out more about the fantastic Amp Awards here: www.ampawards.co.uk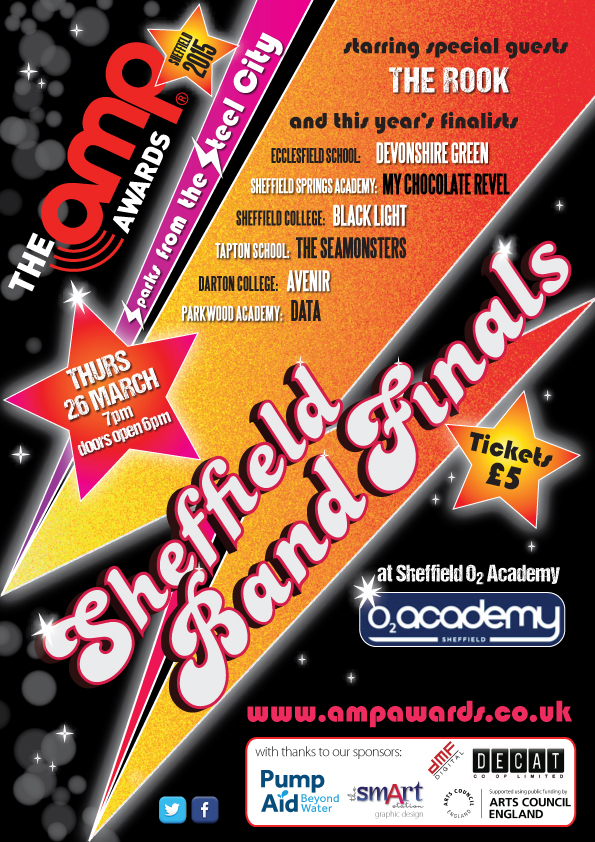 ...STOP PRESS...THEY WON!!!...
Well, what a fantastic evening with some great bands, but I'm delighted to say that Devonshire Green only went and WON! They were amazing and I'm delighted I was there to see it. SOOO pleased for them, thoroughly well deserved :)
Great night had by all arranged by the fabulous Amp Awards team - what a brilliant scheme this is.